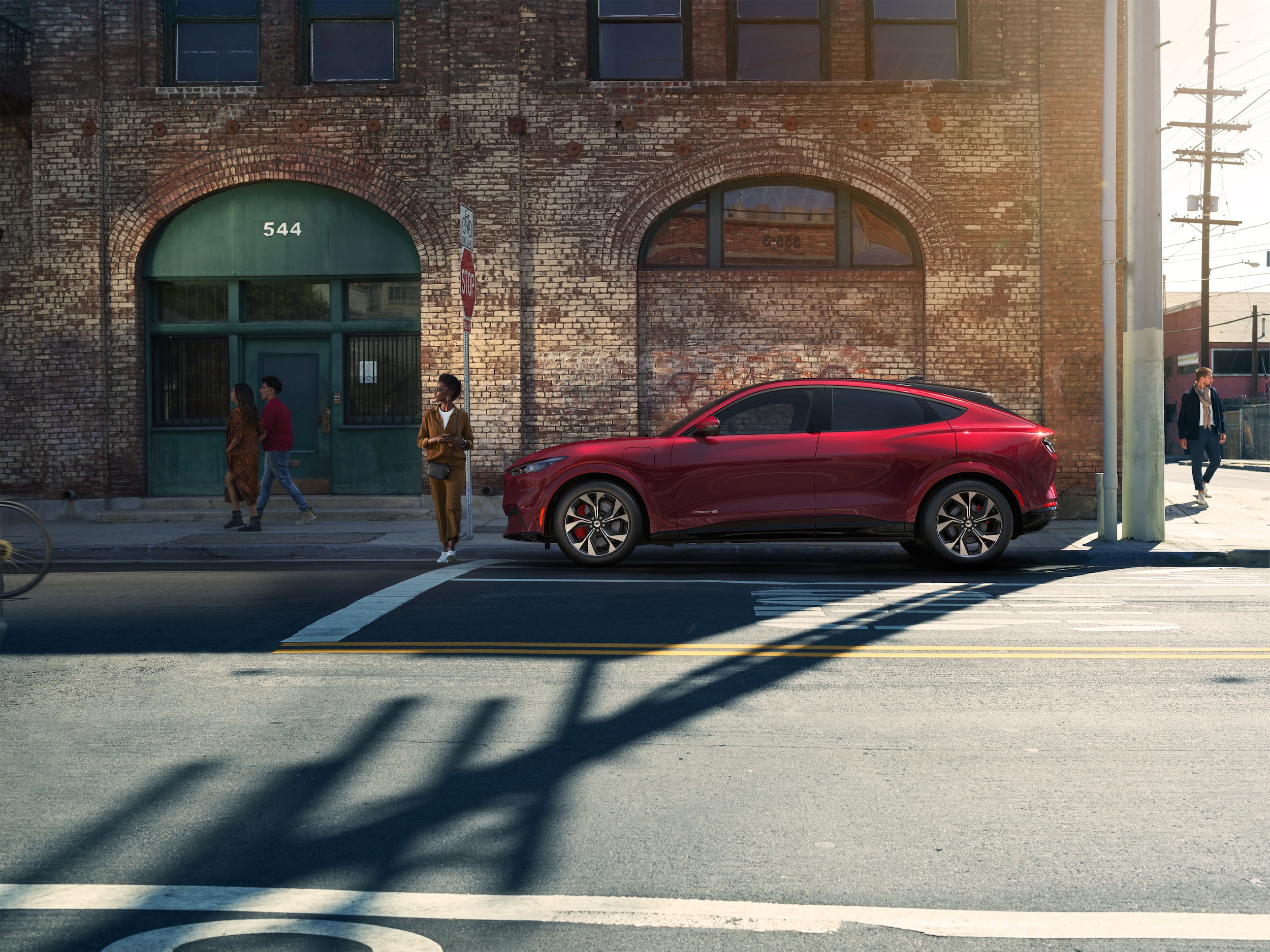 ​
Ford Mustangs have provided thrills like few other performance car lineups can claim, and it looks to continue with one of the most exciting announcements ever from the Ford brand: an all-new electric performance SUV. Called the Ford Mustang Mach-E, this electric SUV coming to our Ford dealer serving Hackettstown is all about performance while offering a zero-emissions drive. The Ford Mustang Mach-E is revolutionary in a whole lot of ways, and we can't wait for this Ford electric SUV in Netcong. Keep reading to learn all we know about the Ford Mach-E details so far!
Ford Mustang Mach-E Performance
The Ford Mustang Mach-E is the first all-electric SUV from the brand, and as you would expect from a Mustang, it is captivating in many ways. It ranges from 255 to 459 horsepower and from 306 to 612 pound-feet of torque, which lets it race from 0-60 in the mid-3-second range. The Ford Mustang Mach-E will also offer all-wheel drive so that it tackles snowy weather and other poor driving conditions. This performance is unparalleled for an electric SUV near Hopatcong, and it highlights just how Ford is yet again revolutionizing the automotive world.
Design and Features
When the new Ford Mustang Mach-E arrives near Sparta, NJ, it will impress all onlookers from the first glance. Sleek yet bold, the exterior of the Ford Mustang Mach-E is sure to stand out in any setting, and it still provides the functionality you expect from an SUV. There's lots of storage space, including a compartment under the front hood where a gas engine would typically be. There's also lots of room for five passengers so that more can enjoy the thrills. Plus, the new Ford Mustang Mach-E will come standard with brilliant driver-assist technologies and more to make your time on the road an even better experience!
The new Mustang Mach-E is an exciting and revolutionary addition to one of the most exciting and revolutionary performance car lineups on the market today. If you're interested in buying the new Mustang Mach-E near Newton, you can order the new Ford electric SUV from us! Do you still have questions? Reach out to us for more Mustang Mach-E details and specs!