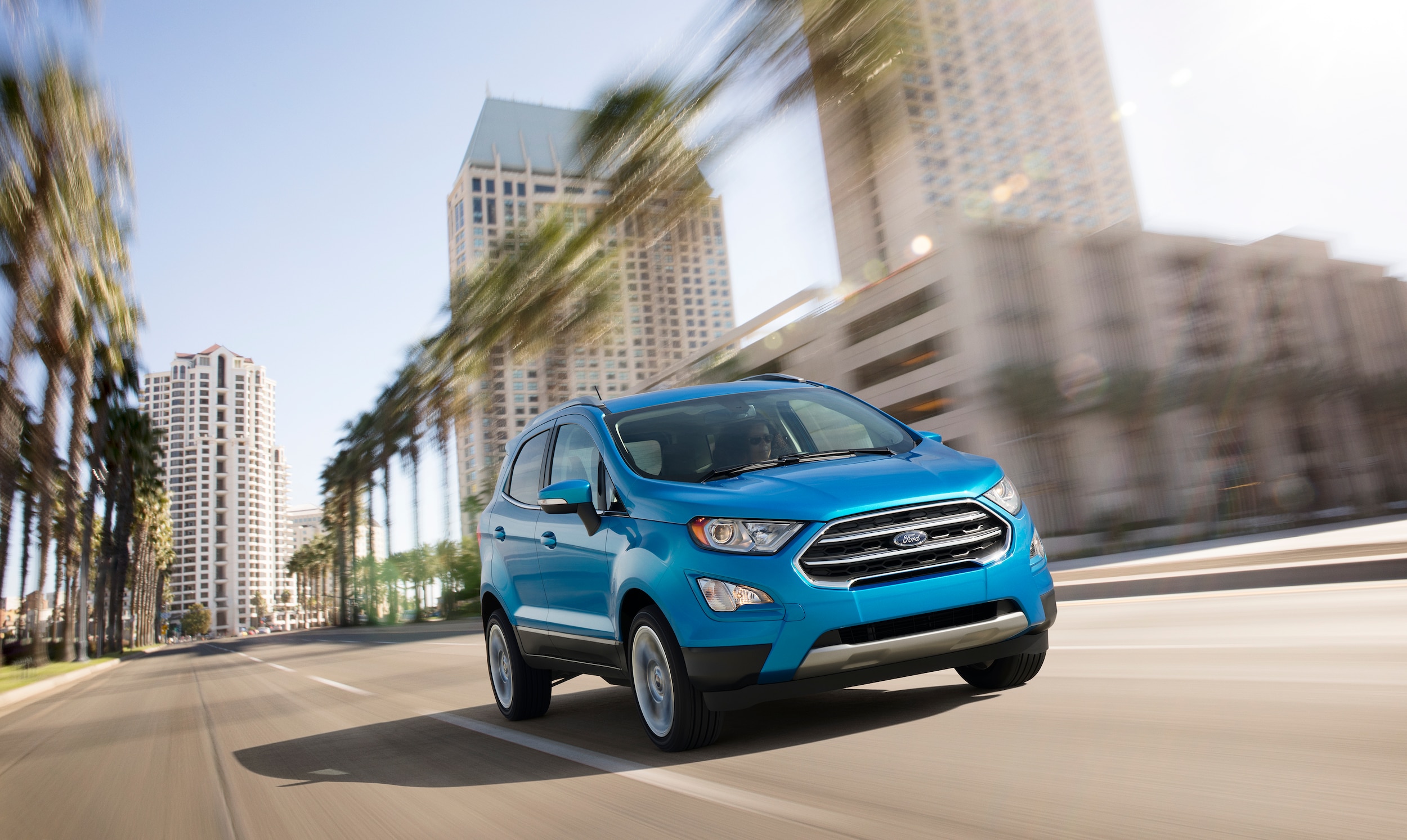 The first generation of the Ford EcoSport made its debut this year, and its capabilities are both impressive and useful to nearly any type of driver looking for a reliable, compact SUV. Utilizing all the latest technology, and a unique design that stands out on the road but fits into the Ford SUV family, this zippy option is definitely one for New Jersey shoppers to consider.
Features that Set the Ford EcoSport Apart from Other Crossovers
There are several exterior and interior features that make the Ford EcoSport a beautifully bold choice. For one, instead of the typical upward lifting trunk, this model features a trunk door that easily opens sideways for easy cargo loading.
Jazzy interior perks like two smart charging USB ports that boost your device's battery life, adjustable ambient lighting settings and a wireless hotspot make this a truly innovative ride. Choose exterior design features like a black painted roof to make the Ford EcoSport completely your own.
The Right Technology to Keep You Safe
Arguably, the most exciting features are the ones built to keep you and your passengers safe and secure at all times. Between the BLIS® (Blind Spot Information System) and the Cross-Traffic Alerts, you'll always be aware of fellow drivers around you.
The Auto Start-Stop Technology allows you save on gas and reduce harmful emissions by automatically shutting of your engine when you come to a complete stop, but never interacting with your driving experience.
Come See the Ford EcoSport at Your Local Family Ford
Living in New Jersey and interested in the exciting features that the Ford EcoSport has to offer? Stop by Family Ford to browse new models and take any of the four trim levels of the Ford EcoSport out for a test drive. You never know, you just might find your dream car.